In the summer months, you can sit back and enjoy some personal pampering on our ParkTerrasse. Our expert staff will whisk you away from your everyday life with lots of attention to detail. As you sip on your drink, you can enjoy the last rays of the evening sun surrounded by nature.
Monday to Friday
noon – 2.00 p.m.
Daily in the evening
from 6.00 p.m.
Family brunch – every Sunday
noon – 2.30 p.m.
Montag bis Freitag
12:00 – 14:00 Uhr
Sonntags
12:00 – 14:00 Uhr
Please note that prior table reservations are required in our restaurants and bars.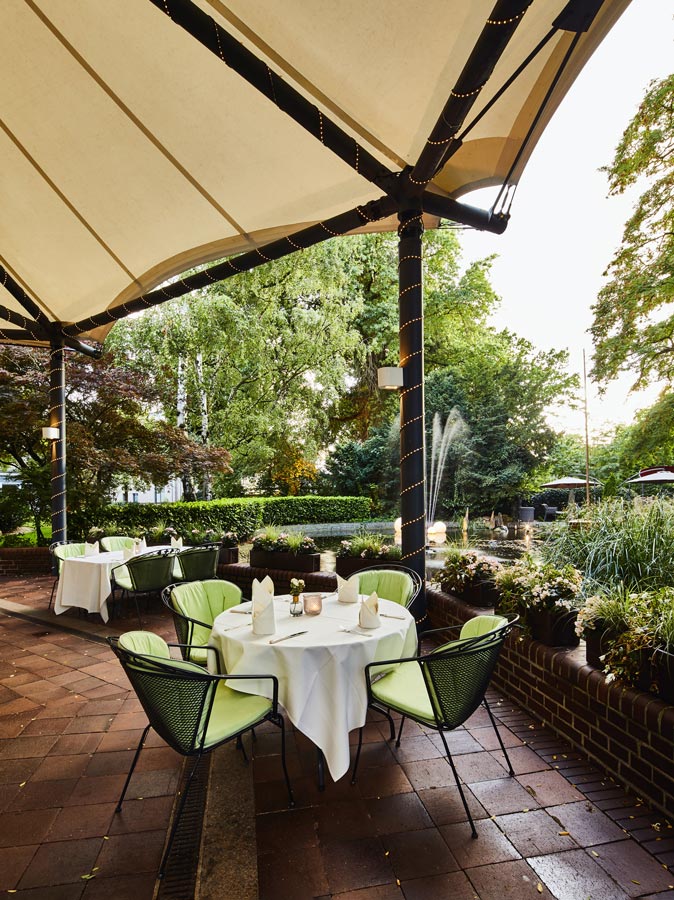 In the warm months of the year, you can treat yourself to culinary delights at our "ParkTerrasse" restaurant with peaceful views of our private pond.
Our creative chefs and cheerful restaurant staff will personally spoil you with a range of seasonal specialities.
The private garden at Parkhotel Gütersloh is an idyllic setting to end a summer's day with a personal and special touch – with a quietly rippling fountain, the gentle rustling of leaves and calm, atmospheric lighting.
Summer vibes & culinary delights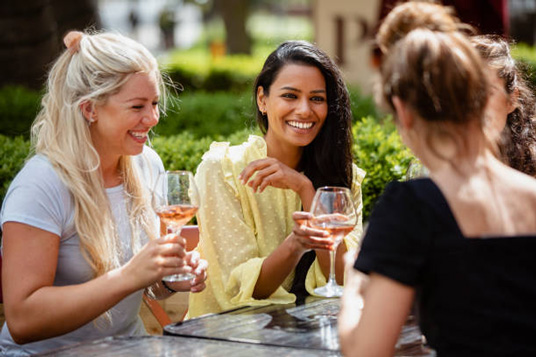 Look forward to a light summer wine selection.