This is where the world comes together in Gütersloh on warm summer nights – the casual atmosphere, selected cocktail creations, ice-cold long drinks and our charming bar staff make this a truly special location.
The DucktailBar is on winter break.
We look forward to welcoming you to our ParkBar, daily from 6 p.m.
June until September
Daily, in fine weather
from 6.00 p.m.
Montag bis Freitag
12:00 – 14:00 Uhr
Sonntags
12:00 – 14:00 Uhr
Please note that prior table reservations are required in our restaurants and bars.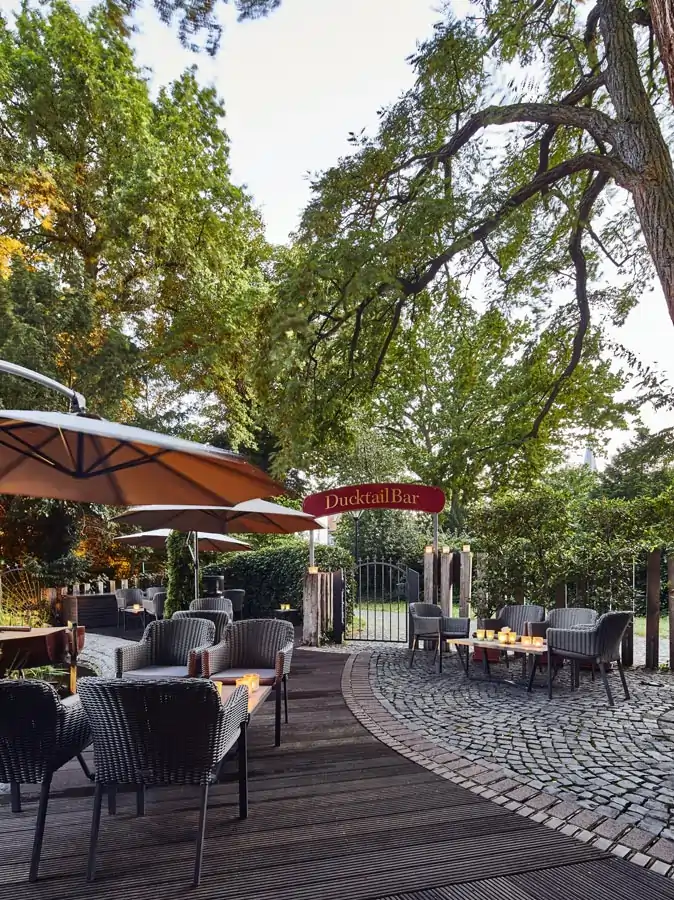 The sparkling stars, soft ripples on the hotel's pond, relaxed lounge music and good conversations make this bar one of the top attractions for people from Gütersloh, East Westphalia and the rest of the word.
Every evening, a variety of personalised, exotic and international drinks and a wonderfully relaxed atmosphere transform the DucktailBar into a magical place in the middle of Gütersloh and the Teutoburg Forest. Let us personally inspire you.
Bustling bar under a starry sky
We have a whole range of cocktails, cool long drinks and other recommendations for special moments as a couple, with friends, business partners or for your own personal pleasure.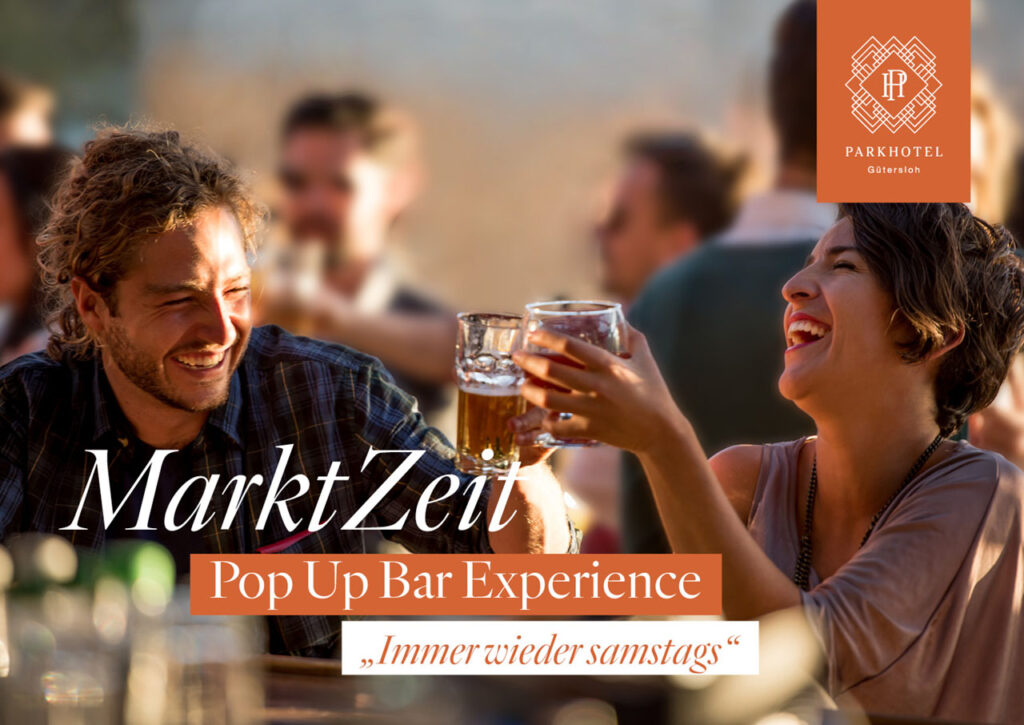 Immer wieder samstags begrüßen wir Sie bei trockenem Wetter in unserer Pop Up Bar "MarktZeit" auf der DucktailBar Terrasse.
feat. DJ Hannes Schallplattenaufleger und DJ Lars Rakete
Look forward to relaxed summer evenings in the fantastic setting of our DucktailBar. Enjoy cool, hand-mixed drinks with your loved ones and listen to the sounds of real vinyl records from our first-class father-son DJ team "DJ Hannes Schallplattenaufleger & DJ Lars Rakete".
Events:
27. July 2023: New Orleans – Blues, Jazz, Soul, Zydeko & Cajun
17. August 2023: Hamburg & Liverpool – Roots of Beatmusic
8.00 p.m. to 10.30 p.m.
Please note that prior table reservations are required for this event
on +49 5241 877 – 490.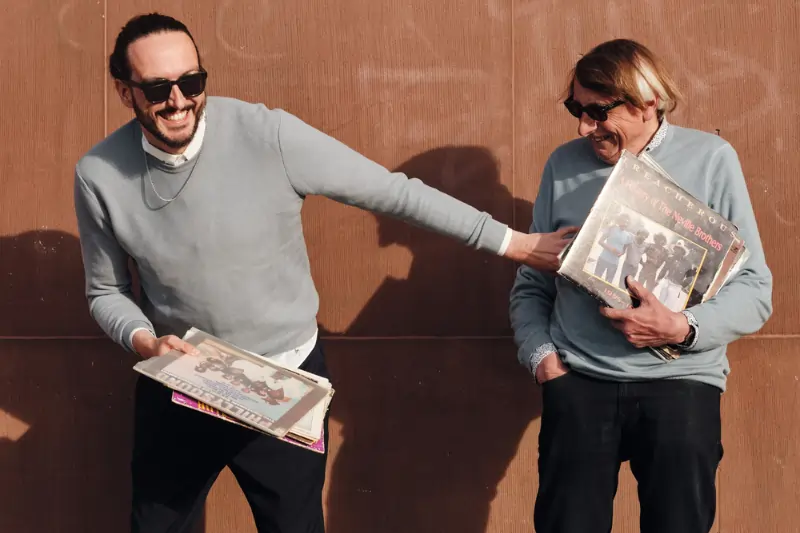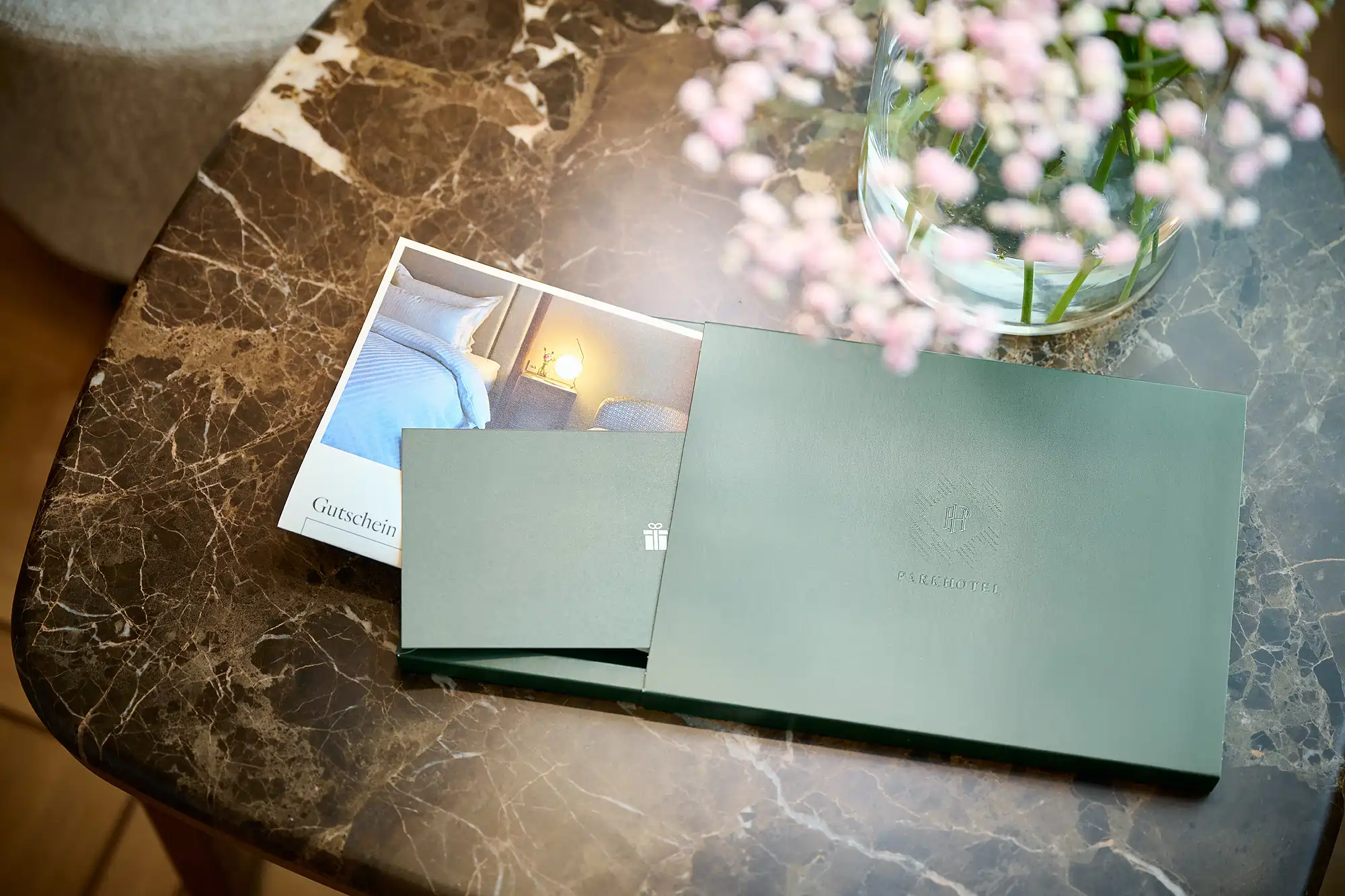 Surprise your loved ones with an individual voucher and spend a particularly culinary time at the Parkhotel Gütersloh.