"It's beautiful to meet the eyes of the one,
you've just gifted."
Give away
special moments

at the Parkhotel.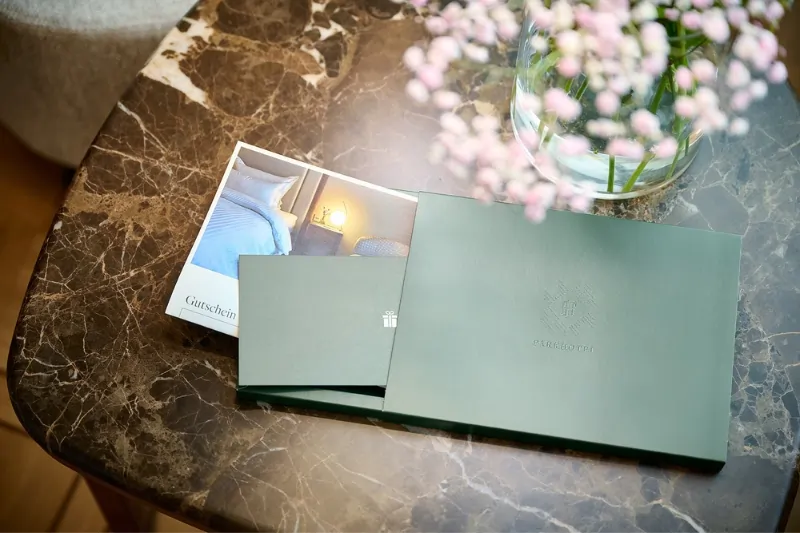 Surprise your loved ones with an individual value voucher that can be used flexibly, whether for a visit to one of our restaurants, bars or a time-out at the Parkhotel Gütersloh. Or give a voucher for our culinary highlights, such as our all inclusive family brunch or afternoon tea.
Celebrate with us – 40 years Parkhotel Gütersloh –
and look forward to selected anniversary offers in our online shop
as a thank you for your loyalty and solidarity with our house.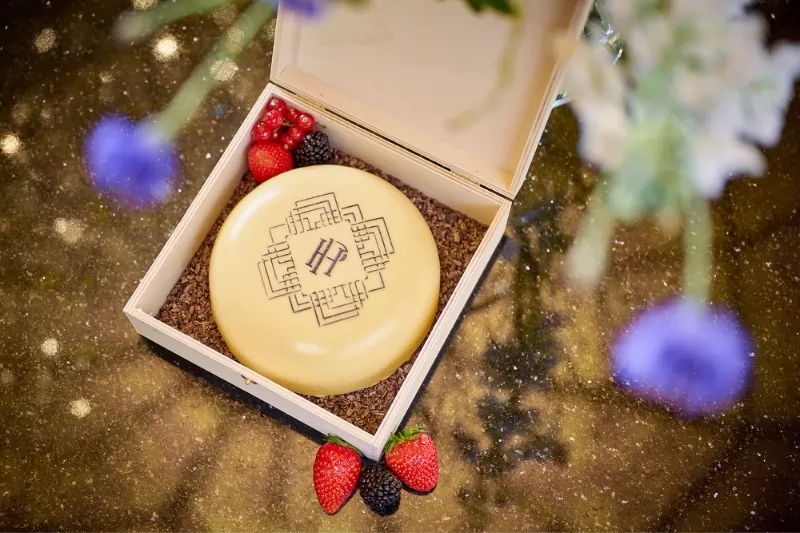 Parkhotel house cake
from our pâtisserie
29,50 EUR per cake I 14 cm diameter
Our tonka bean and orange blossom cake with the finest white chocolate is baked exclusively for you in our in-house pâtisserie and confectionery after your order.
Packed in our elegant Parkhotel wooden box, our house cake is a very special surprise for your loved ones or as a souvenir.
Pre-order at 05241 877-0.
Please note that the order must be placed at least 48 hours before pick-up.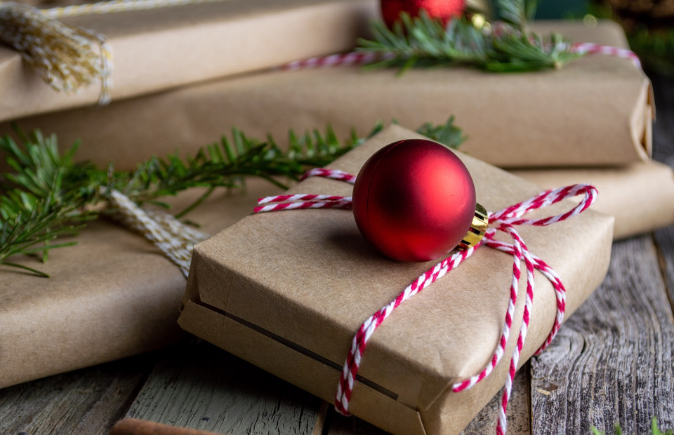 Surprise your loved ones for Christmas with a voucher from the Parkhotel Gütersloh's world of offers and delights.
"Ein Tag für dich.
Von uns gemacht.
"