The ParkBar is a popular meeting place for international guests
and people from Gütersloh and the region around Bielefeld.
Our charming bar staff will pull out all their tricks to treat you to a special experience.
Daily from 6 p.m.
Christmas:
closed on the 24. December 2023
The ParkBar is on summer break.
We look forward to welcoming you to our DucktailBar from June to August.
Montag bis Freitag
12:00 – 14:00 Uhr
Sonntags
12:00 – 14:00 Uhr
Please note that prior table reservations are required in our restaurants and bars.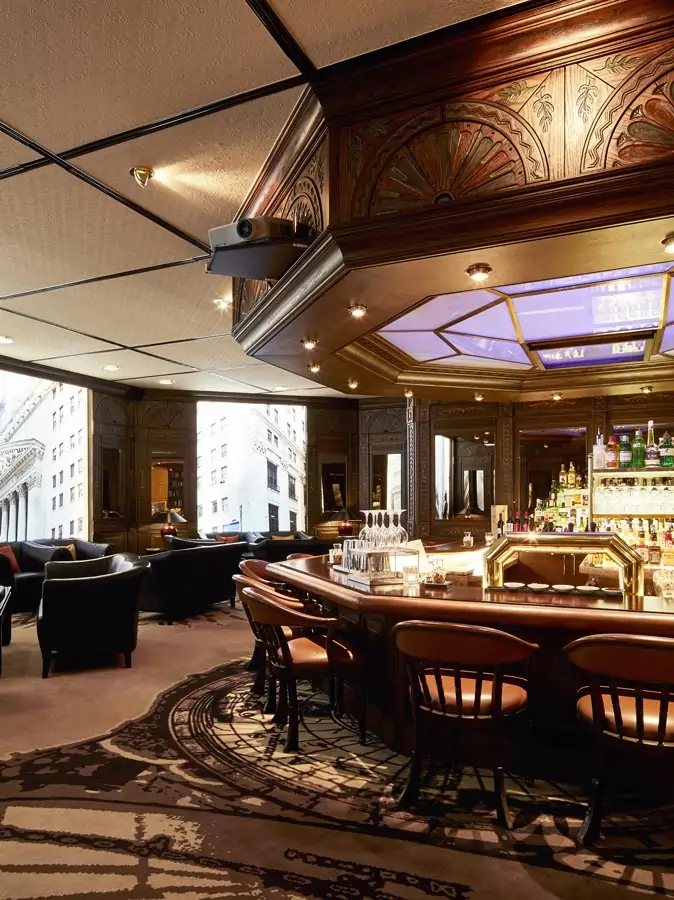 Before you enter our ParkBar with its atmospherically dimmed lights, happy vibes and sophisticated ambience, you'll walk past the gently flickering flames of the fireplace in the hotel lobby, immersing yourself in a moment of pure well-being.
This is where a long list of extraordinary cocktails, classic long drinks and other recommendations are prepared with lots of love, creativity and a passion for bar culture at the highest level every evening until the early morning hours.
Our charming bar staff will endeavour to make all your wishes come true, making your visit to our hotel bar a real highlight of your working day or holiday.
Joie de vivre & bar culture
How about a "Smoky Gin Tonic" or a "Martini Cocktail"?
A trip to our hotel bar is a nice way to end your evening with an aperitif, nightcap or extraordinary cocktail in a casual yet elegant atmosphere.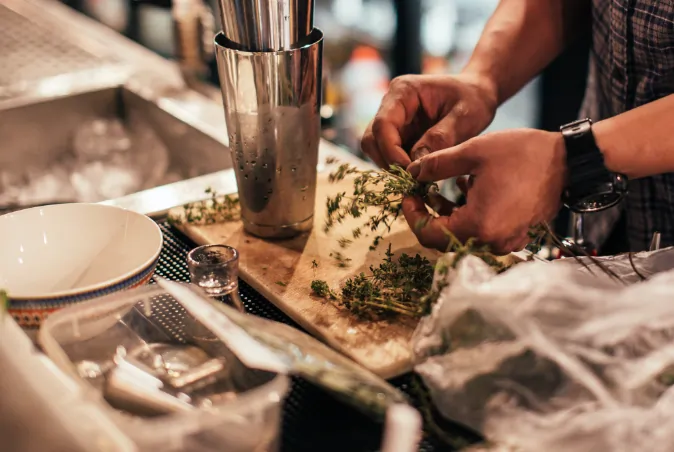 Get ready for a nice surprise – we don't want to give away too many spoilers…