Golfers' paradise
Teutoburger Wald
Immerse yourself in an unforgettable golfing experience amidst the stunning Teutoburg Forest.
Take a swing at one of 18 exceptional golf courses from the region, showcasing breathtaking views and challenging fairways.
Discover a world of unparalleled comfort and luxury, making your stay truly remarkable. Whether you're an avid golfer or seeking a relaxing retreat, our hotel is the perfect choice.
Elevate your golf getaway to new heights and create cherished memories in Germany at Parkhotel Gütersloh.
Teutoburger Forest

exclusive for Golfers
Indulge in a relaxing golf vacation and play on one of the golf courses in the Teutoburg Forest. With over 18 golf courses seamlessly integrated into the diverse landscapes between the Weser and Ems rivers, you'll have plenty of options to explore.
Embark on a golfing adventure through the fairways and greens of the Teutoburg Forest. Experience the contrasts between the flat Senne region, the often windy Paderborn plateau, and the sloping terrain along the Egge and Teuto ridges.
Whether you're planning a short getaway or a longer stay, whether you're traveling as a couple or a group, we have the perfect offer for you with an unbeatable density of golf courses. Feel free to reach out to us, and we'll gladly create a personalized package just for you.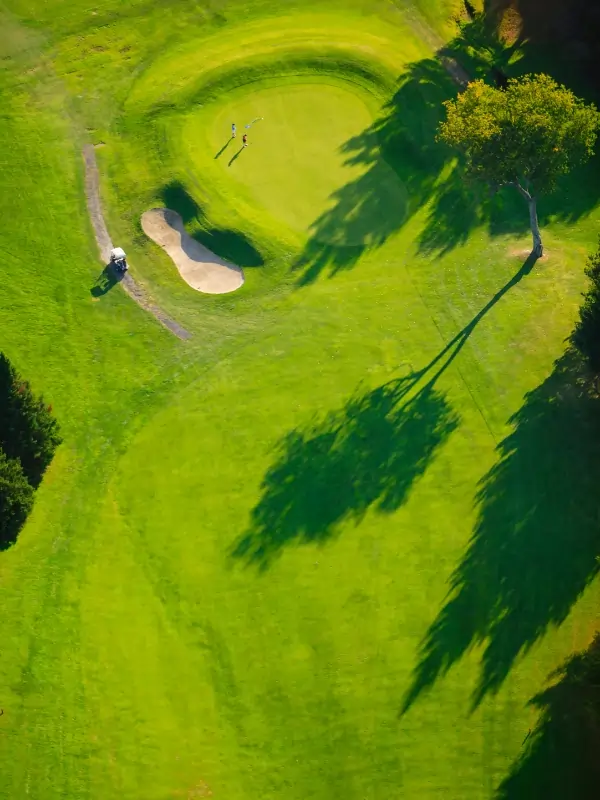 Our Recommendation for Your Golf Holiday
Accommodation in the selected room category // Participation in the Parkhotel's Gourmet Breakfast // Welcome cocktail //
Late check-out until 03:00 p.m. (subject to availability) // Plus, additional cost for green fees at the golf clubs of your choice
Price examples in a double room:
Starting from 72,50 € per person & per night in the Economy Room
Starting from 90,00 € per person & per night in the Preferred Plus Room
Starting from 142,50 € per person & per night in the Junior Suite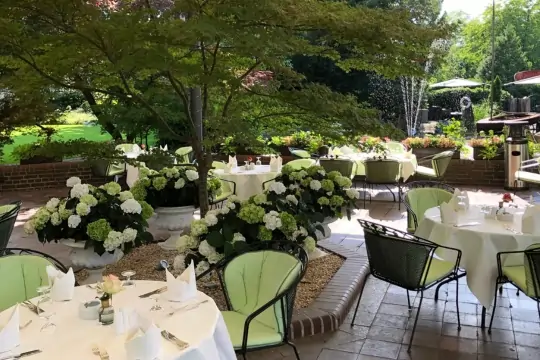 Culinary Delights at Parkhotel Gütersloh
Personalized service at its best
Parkhotel is an exceptional destination to treat yourself to exquisite dining experiences after a day of outdoor activities.
Whether you choose one of our restaurants or bars, we wholeheartedly embrace our role as attentive hosts, ensuring your satisfaction and enjoyment throughout your stay.
Golf Course Recommendation
Golfclub Schultenhof-Peckeloh
The exceptionally warm and personal atmosphere at Schultenhof-Peckeloh Golf Club is greatly appreciated by its members. Anyone seeking to spend time in beautiful nature and picturesque landscapes while finding tranquility is warmly welcomed. Our goal at Schultenhof-Peckeloh Golf Club is to create an inclusive environment where everyone feels comfortable and can truly enjoy their escape from everyday life. Playing golf here is always a natural experience. Since 2022, we have been certified at the second stage of the "Silver Certification" GOLF & NATURE.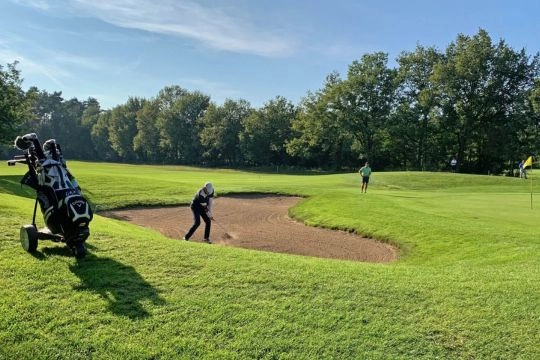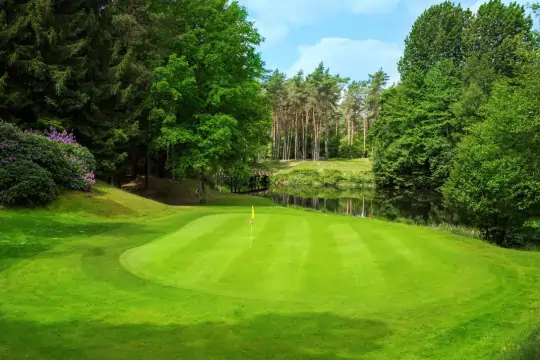 Golf Course Recommendation
Golfclub British Army Sennelager
The sprawling, open, and flat "Old Course" offers a forgiving layout, making it ideal for golf beginners or players with limited time. It is a public course that welcomes players of all skill levels.
On the championship course, "Forest Pines," each hole is framed by pine forests, presenting a challenge with narrow fairways and water hazards that demand precision. Here, you may find yourself leaving the driver in the bag on occasion. Nature enthusiasts will be delighted as they spot wildlife gracefully roaming across the fairways. In early summer, the magnificent rhododendrons bloom in vibrant colors, adding to the scenic beauty of the course.
Golf Course Recommendation
Experience nature in its most beautiful form – that's our motto. Our golf course not only offers a place for sporting activities but also provides fresh air and a captivating flora to enjoy. Here, you will find more than just a soothing atmosphere for relaxation.
Our 18-hole course, playable all year round, is a haven of tranquility and a social meeting point. Whether you're young or old, a seasoned pro or a novice, a competitive player or a casual golfer just looking to have fun – everyone is welcome.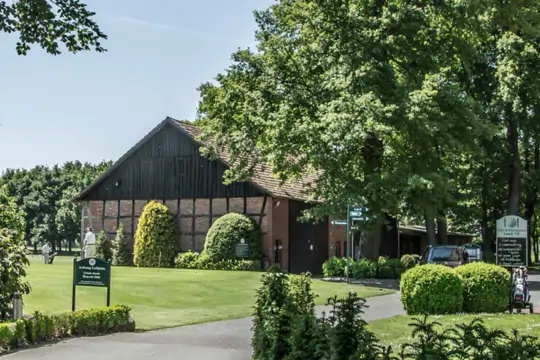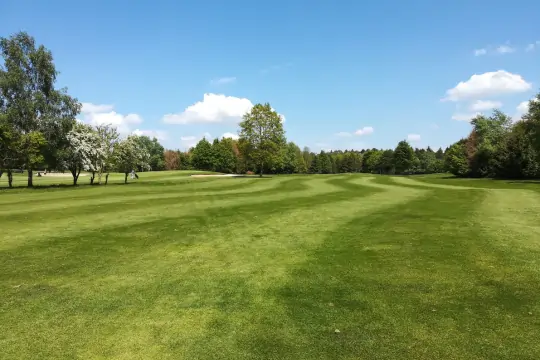 Golf Course Recommendation
Senne Golfclub Gut Welschof
The historic ambiance of Vogtshof Welschof, along with the untouched Sennelandschaft featuring heath, pine, and birch forests, creates the pristine backdrop for an 18-hole golf course. Each hole offers its own unique characteristics, while every fairway delights with a diverse setting of forests, hedges, shaded tree avenues, and naturally preserved ponds and wetlands.